The Society has a history of over 100 years. Its predecessor, the Tasmanian Society of Honorary Justices was founded in 1922, later changing its name to the Honorary Justices Association of Southern Tasmania and then again to the current title, the Tasmanian Society of Justices of the Peace incorporated (TSJPI).
Over those 100 years, the Society has seen many changes and developments which have broadened and deepened the diversity of duties undertaken by a JP. Many well known names have been associated with the Society, including those listed on its Honour Boards which are displayed in the foyer of the Hobart Town Hall.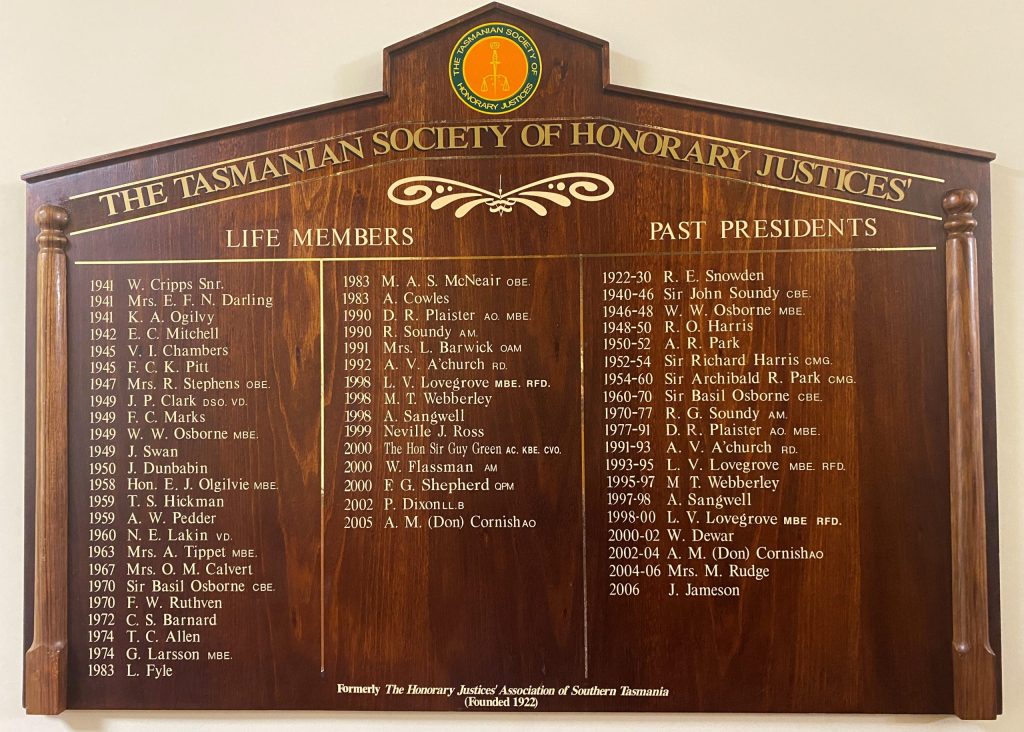 The Society celebrated its Centenary in 2022 by hosting the annual conference of the Australian Council of Justices' Association, and having a number of events including a Centenary Dinner and a reception at Government House.